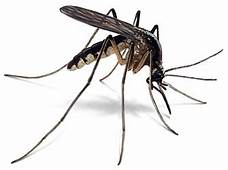 Summer is the favorite season for many of us, it is the period of holidays, vacations, floral aromas and outdoor relaxation. But someone else also enjoys this wonderful communion between man and nature, these small creatures, but with a great ability to bother us: insects. It is quite difficult to remain impassive at the buzzing of a mosquito circling you, looking for the right place for a bite☺. In order to protect us naturally and harmoniously, Mother Nature has given us a lot of plants that, together with human talent to create essential oils from them, successfully manage to keep away these naughty intruders.

A repellent is a substance that by its organoleptic qualities (taste and smell) removes insects and prevents them from biting or stinging us. Essential oils are complex mixtures of volatile organic compounds from plants. The presence of monoterpenoids, sesquiterpenes and alcohols in their structure gives them repellent properties. Citronellol, α-pinene and limonene are common components of many essential oils that have such effects.
The general method for increasing the effectiveness of a repellent is to combine several essential oils from different plants. It was found that the synergistic use of the various components ensures a higher repellent activity than that obtained from isolated components.

Among the most effective essential oils against insects are:
~ Citronella: extracted from the leaves of the Cymbopogon Nard plant and obtained by steam distillation. Citronella essential oil is a well known mosquito repellent. Usually, humans are prone to the stings of these insects due to a combination of odor, heat and humidity. Carbon dioxide and lactic acid present in perspiration are attractive to mosquitoes, being perceived by the receptors present in their antennas. Citronella works so well because it masks the aromas that are attractive to these insects. Be careful, however, high concentrations of Citronella can cause skin irritation.
~ Lemongrass: has a high citral content, also present in lemon peel and is used in the preparation of perfumes, being very fragrant. Lemongrass oil is strong and should be used in small amounts. To get rid of fruit flies that form on hot summer days, you can proceed as follows: in a bowl make a combination of apple cider vinegar and 5-10 drops of Lemongrass essential oil, cover it with plastic wrap, which you prick in places with a fork or toothpick. Fruit flies will be attracted by this smell inside the bowl and will not know how to come out, remaining captive.
~ Peppermint: is a strong oil with a familiar and pleasant smell. The high content of menthol makes it a cool summer oil, but also an effective repellent, especially against mosquitoes and spiders. To remove spiders from the house, spray a mixture of 20 drops of Peppermint essential oil and 250 ml of water where their webs are. Shake the container well before use.

There are innumerable insects, but so are the essential oils that help us remove them. Below you have a selection of pure and aromatic essential oils that fight various types of insects that annoy us daily:
~ ticks: citronella, lemongrass, eucalyptus, geranium, thyme, rosemary, tea tree
~ ants: cinnamon, clove, peppermint, spearmint, lemon, lime, orange, bergamot, mandarin
~ fleas: citronella, lemongrass, cinnamon, peppermint, clove, thyme, lavender, tea tree
~ beetles: peppermint, thyme, cedarwood, cinnamon, eucalyptus
~ mosquitoes: citronella, lemongrass, peppermint, clove, cinnamon, geranium, eucalyptus, patchouli, cedarwood, lavender, spearmint
~ moths: citronella, peppermint, spearmint, lavender, cedarwood, orange
~ lice: peppermint, patchouli, tea tree, geranium, eucalyptus, rosemary, cedarwood, lemon
~ spiders: citronella, peppermint, spearmint, clove, cinnamon, lavender, cedarwood, lemon
~ wasps: lemongrass, peppermint, geranium, cinnamon, clove.
To prevent flies from entering the house, spray the windows and doors with a mixture of: 250 ml of water, 20 drops of Lavender oil, 10 drops of Spearmint oil, 5 drops of Orange oil, 5 drops of Cedar. Shake the container before use.
Against wasps, spray a mixture of water, essential oil of Cinnamon, Peppermint and Geranium, in areas where they have nests. Also shake the container before use.
Keep moths away from your clothes by placing a piece of cotton wool in the closet, on which you have placed a few drops of Cedar essential oil.
Against lice, add a few drops of Tea Tree essential oil to the shampoo you usually wash with.
To remove ants from the house, spray the areas where they usually stay, with a mixture of water and Cinnamon essential oil. It interferes with the ants' receptors, and they do not know how to return to the food source.
To protect yourself from mosquitoes, anoint your skin with a carrier oil and a few drops of Citronella, Lavender and / or Lemongrass oil and to keep ticks away, lubricate your skin with a blend of carrier oil and a few drops of Lavender, Lemongrass, Citronella and Mint oil.

If you want to use nJoy Nature essential oils in a diffuser, against various insects in the house, we suggest two options:
- 2 drops Spearmint, 2 drops Peppermint, 2 drops Citronella, 2 drops Lemongrass
- 3 drops Lavender, 2 drops Spearmint, 1 drop Orange, 1 drop Cedarwood.
Remember, in case of topical use, you need a carrier oil: jojoba, avocado, almonds, olives, grapes, the standard concentration for most mixtures being 2 drops of essential oil to 5 ml of carrier oil. When using a diffuser, for adults, the proportion is 2 drops of essential oil per 5sqm room and for children, 1 drop on the same surface, 2x30 minutes / day.

It must be borne in mind that essential oils are very volatile, which means that they evaporate quickly. Therefore, when we use them as a repellent, they should be applied hourly or even more often, if possible. If you travel to areas where mosquitoes can transmit malaria or yellow fever, as well as countries where there are various insects with a high potential for infestation, it is advisable to use also repellents containing DEET.
nJoy Summer!
❤️