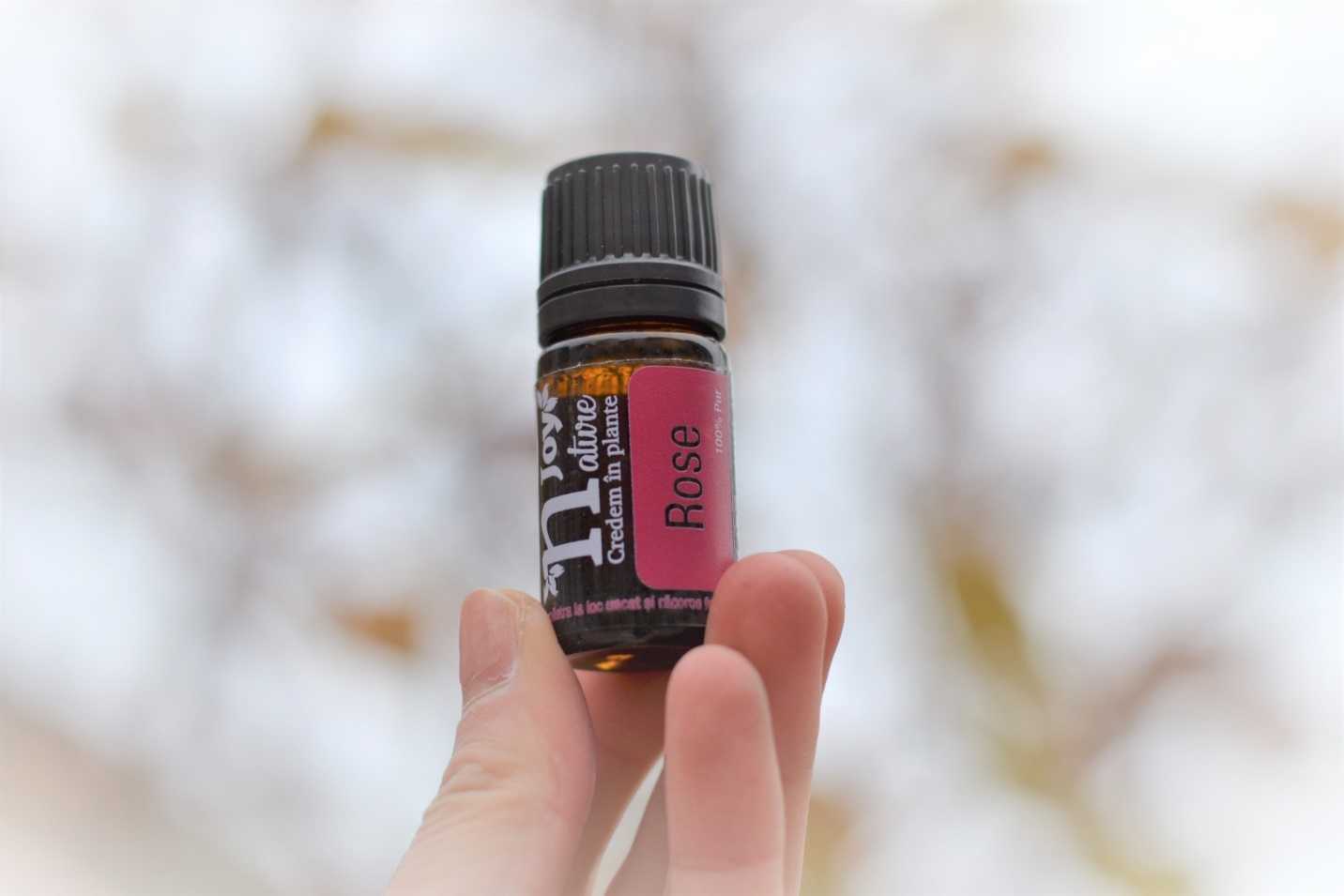 Plants possess the healing power of nature in various and countless ways, whether we use them in the form of tea, tincture, essential oil, etc. Of all these ways of cleansing and healing, our favorite is that of essential oils, because they envelop all our senses in an aromatic bubble and act with force and determination on our lacks and needs, be they physical, mental or emotional. Essential oils are powerful vibrational tools used in the battle against imbalance and disease of all kinds, resonating wonderfully with our body and energy, elevating and purifying it. These oils stimulate the five senses (correlated with the five elements) and create balance in our energy field. It is essential to have pure intention and lucidity in noticing the benefits brought to us by the essential oils used, knowing that what needs to be healed will come to light, with the shadow aspects of the self needing to be balanced, accepted and allowed to flow.

Certainly one of the most famous flowers in the entire world, cultivated for over 5000 years, the rose flower is valued for much more than its romantic symbolism. The rose flower has an impressive purifying and balancing power and holds a high vibration that offers love, grace and spiritual openness/or enlightenment. In ancient Egypt, the rose was cultivated in temples and gardens, being exported to the civilizations of the Mediterranean regions. Both rose water and rose essential oil have been used for centuries for both their beautifying and medicinal healing properties. Rose essential oil was one of the first essential oils distilled by the physician Avicenna, the inventor of oil distillation, being extracted from flower petals by steam distillation.

The oil is often referred to as Rose Otto, otto meaning essence, to distinguish it from Rosewater. In the whole world there are over a hundred natural species of Rose and thousands of cultivated varieties, but the most suitable for the processing of essential oils are Rosa Damascena, found especially in Bulgaria and Rosa Centifolia, grown mostly in the regions of North Africa, Morocco and Egypt. Rosa Gallica is another source that grows in the regions of Turkey, but is considered by the vast majority to be too intense and overpowering, with a heavy scent, compared to the other two species with a balanced aroma. Whether it is Rosa Centifolia or Damascena, rose essential oil is much more expensive than other essential oils due to the cost of production and the enormous amount used, over two tons of rose petals to produce about half a liter of essential oil. Also, the petals are picked before sunrise because the oil contained in the petals evaporates during the day due to the heat, which limits the production rate. Rose essential oil is highly valued and valued due to its balancing power on all levels, whether it balances hormonally or emotionally, being an oil that is especially aimed at female energy. Its calming and uplifting properties help boost self-confidence and promote a harmonious state of well-being. Considered a balm for the heart, Rose essential oil is a natural aphrodisiac and can be used in restoring the feeling of love in a romantic relationship. We can put one or two drops of Rose Centifolia essential oil in an aroma diffuser to dramatically improve the energy in the home, creating a harmonious, loving and comfortable space.

In fact, spiritually, Rose essential oil is often used for its power to energetically open, balance the chakras and penetrate the magic of love into our hearts. Whether worn as a perfume or essence, in a sachet or ritual bath, or sprinkled on a red candle for a love spell, rose essential oil is an essential ingredient in potions or intentions involving love, of self or for others. At the same time, rose oil is excellent for healing our emotional wounds, of love, of abandonment, for restoring balance and the state of contentment and gratitude, regardless of age or person. It is a powerful protective oil, being useful in times of stress and tension, considered the right essential oil in times of suffering. A single drop of rose essential oil is enough to enjoy its healing properties. Rose oil stimulates the fourth chakra, the love chakra, the center of unconditional love, and the seventh chakra, the crown chakra, the most spiritual, also called the bridge to the cosmos. It stimulates the desire for self-knowledge and the journey towards enlightenment and pure love. It is a path full of grace and love, which teaches us about the power of gentleness and how to come to be surrounded by peace and harmony in our thoughts.

The aroma of Rose centifolia oil is intense, sweet and floral, which remains impregnated in the soul, mind and sinuses. Associated with pure, uplifting and sensual love, its strong floral fragrance resonates with other floral essential oils such as Geranium, Ylang Ylang and Neroli, with earthy essences such as Patchouli, Santal or Palo Santo, and many other aromatic oils such as Bergamot , Vetiver or Black Pepper. Like Patchouli essential oil, Rose gets better and more aromatic with age, so don't worry if your favorite bottle of rose essential oil will sit on your shelf for a long time. Enjoy the power of this oil with every drop you use!
nJoy! ❤️
Bibliography:
Candice Covington , Essential Oils in Spiritual Practice, editura Healing Arts Press, 2017
Valerie Ann Worwood, The Complete Book of Essential Oils, editura New World Library, 1991
Catalog nJoy Nature https://www.njoy-nature.com/domains/njoy-nature.com/files/files/nJoy_Nature_Catalog_WEB.pdf