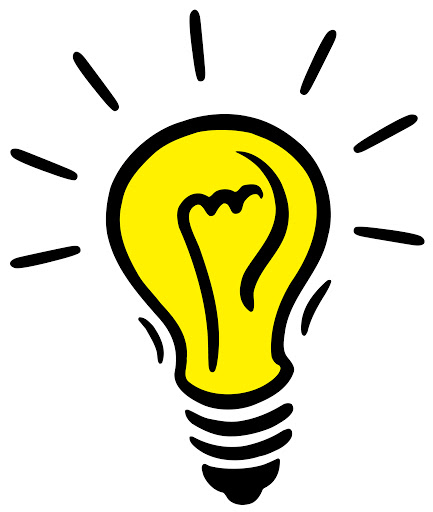 We've all heard of them, we mostly know how to use them, but in how many ways can they be used? Besides the fact that they have an extraordinary smell, they have multiple properties and thus can be used in surprising ways.
We, nJoy Nature, searched and gathered, from friends, connoisseurs, but also from the generous internet and made an interesting selection for you:

1. The most common form of use of essential oils in aromatherapy is with the help of a diffuser. Combine fragrances creatively to achieve various states and therapeutic effects: our recommended blend is: 4 drops of Mint, 6 drops of Lavender and 3 drops of Tea Tree, in cases of migraines and headaches or 6 drops of Grapefruit essential oil , 4 drops of Sweet Orange and 2 drops of Frankincense, for an uplifting effect and well-being.

2. Essential oils can be added to ready-made creams, to add healthy properties and customize the scent as you want; Oils can also be added to products made by you. For example, for a face cream you can start from a base consisting of: coconut oil, beeswax, cocoa butter or shea, to which you add various essences. Among the most potent essential oils for skin regeneration or anti-aging are: Lavender, Geranium, Frankincense, Helichrysum, Rose, Sandalwood, Lemon. Depending on the type of skin, dry, oily, sensitive or for various ailments (eczema, sun spots, acne, warts), you can play with other types of oils. Similarly, you can prepare your own massage oils by mixing 15 drops of the chosen essential oil in 30ml carrier oil, such as jojoba, avocado or almonds.
3. Essential oils can be a special touch in the kitchen, especially those extracted from herbs and spices. But pay attention to the amount used, a drop is enough for a generous portion of food. You can read about the risks of ingesting essential oils
here
.

4. And if we were talking about the kitchen, the strong smell that remains in the room after cooking a hearty Sunday meal with the family, even after ventilating, can be easily eliminated by placing a pan full of water on the stove and boiling it. When the steam starts to be released, we add a few drops of essential oil, maybe with a fresh aroma, such as Mint or Lemongrass, and the smell is immediately refreshed.

5. At some point we all smelled an unpleasant odor in the refrigerator, from some spoiled food that we did not get rid of in time. To ensure a pleasant and lasting smell, we can put in the refrigerator a bowl of baking soda, over which we add 10 drops of citrus essential oil.

6. To increase the cleaning power of the dishwashing detergent, add a few drops of Grapefruit or Lime essential oil to the container, which are effective degreasers. For hard to clean dishes, in which food was burned, you can put a layer of dish detergent and 15 drops of Lemon essential oil. Leave on for 30 minutes, then add water and stir, leaving the bowl to soak for another 30 minutes. Finally, rinse.

7. Who doesn't like to take a relaxing bath after a busy day? We put in the hot tub 10-15 drops of our favorite oil, it can be Lavender, combined with a cup of Epsom or Himalayan salt ... and we forget all worries.

8. We know how unpleasant it is when we have a stuffy nose and difficulty in breathing. To combat nasal congestion, we can use inhalations as follows: in a bowl of hot water add 2-3 drops of essential oil of Mint, Rosemary or Eucalyptus, we sit face down on the bowl with a towel on our head, so as to cover the bowl and not to allow cold air from outside to enter; we find a comfortable distance from the steam released and breathe.

9. It is known that perspiration itself does not smell, it is largely a mixture of water and salt. The smell is given by the bacteria that are attracted to the areas where the body sweats the most. For the armpit area you can try a mixture of 2 teaspoons baking soda, 3-5 drops of essential oil of Tea Tree, juice of half a lemon and water, until you get a liquid composition. Apply the mixture on the armpits with a cotton swab. The amounts can be adjusted as needed, but it is advisable to test the product on a smaller piece of skin initially to look for any allergic reactions.

10. To eliminate the unpleasant odor from shoes, put in a bag or sock half a cup of baking soda over which add 5 drops of antibacterial essential oil, such as Tea Tree. Leave the bag inside the shoes for a few hours.

11. You can easily refresh the smell of your clothes if you spray wet clothes with a mixture of water and a few drops of your favorite essential oil before putting the wet clothes in the dryer.

12. Do you know the car air fresheners in the shape of a Christmas tree, hanging from the mirror, which lose their synthetic smell in a few days? No problem, you can now use them more effectively as an absorbent base for essential oil. Add a few drops of essence, such as the delightful aroma of Harshiangar and your car will always smell like spring.

13. Insects can also be controlled effectively with essential oils. To protect yourself from mosquitoes, anoint your skin with a carrier oil (jojoba, avocado or almond) and a few drops of Citronella, Lavender or Lemongrass oil. Keep moths away from your clothes by placing a piece of cotton wool in the closet, on which you put a few drops of Cedar oil. To prevent flies from entering the house, spray the windows and doors with a mixture of: 250 ml water, 20 drops of Lavender oil, 10 drops of Spearmint oil, 5 drops of Orange oil, 5 drops of Cedar. Shake the container before use.

14. For sticky marks left by labels, you can use Lemon or Orange essential oil. Apply enough oil, depending on the surface, and rub it with a little cotton wool, then wait a few minutes. The stain softens and can be easily wiped off afterwards.

15. Put a few drops of your favorite essential oil in a bowl of baking soda, spread it on the surface of the carpet, leaving it to act for about half an hour. Then vacuum the carpet normally and the smell will stay for a few days.